Boulevard Exteriors in Calgary, AB
The Boulevard team combine decades of experience in exterior home renovations as well as specializing in house siding installation projects including decorative stone, soffit and fascia, eavestrough replacement and even patio rooms and awnings.  We have a longstanding reputation for exceptional service and highly skilled workmanship, and pride ourselves on providing windows, doors and exterior home improvements that meet exacting standards of excellence.
Our mission is to provide you with the highest value in our industry, we make sure the job is done right and will guarantee you honest advice, practical solutions and outstanding workmanship.  Our hands-on approach ensures we deliver what we promise.  And it's why word of mouth advertising is the biggest builder of our business.  There are many requirements homeowners look for in choosing the company that is right for them, to help you compare here is the Boulevard Advantage;
5 Year installation warranty
A+ Rating at the BBB in Good Standing
Home Stars Best of 2013, 2014 & 2015
Licensed and Bonded
Workers Compensation and Liability Insurance
Certified Installers with decades of experience
Honest, Friendly and Professional Team
Providing installation services since 1984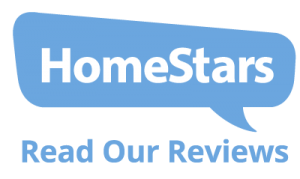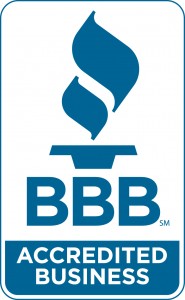 Exterior Siding Installations – Your siding is one of the most important elements of your home. Not only can it be visually pleasing, siding also protects and preserves your home against the elements.  Siding products available today are better than ever before, a great selection of James Hardie fiber cement siding, vinyl siding and other options are available.  Elevated curb appeal is what we strive to achieve, with accents like cultured stone, shakes and batten work we work with you to achieve an exterior you can be proud to call yours.
Cultured Stone and Accents – House siding can be accented with cultured stone, shakes or batten work.  We work with you to create a design that includes these elements making your home unique to you.
Replacement Windows – We install many kinds of replacement windows; sliders, crank casement, vinyl windows with numerous exterior colour choices, custom wood windows with low maintenance metal clad exteriors.  There are so many configurations available to meet your needs we will work with you to make your replacement window fit your home's current style, or to create a new one.  The best time to install windows is with your siding, this gives access to the building envelope of your home where we can include the proper tie ins with the openings of your windows.
Exterior Doors – The jewellery of your home; through your entrance door walk guests and family.  Front doors can be welcoming, and express your personal taste and style, all while adding comfort and security.  Our doors can be simple or unique, the options are vast.  We will go over the details for your entrance door replacement to allow you to design the door you desire.
CALL US 403-287-6749 or Submit a request below for your free consultation
See what our customers have said….
We were very pleased with the work done by Boulevard. They were very professional, extremely responsive from the initial sales call to the final review. John, Holly and their staff (Mike) provided great advice and instilled a high level of confidence in their ablities with us. Mike, the person who did the work on our house was very experienced and excellent to deal with. I would not hesitate to recommend them. A pleasure to deal with.–Mark in Calgary
We would like to thank you and BOULEVARD for the great job you did regarding our home improvement project. From the first meeting, to date of completion the service and attention to detail was second to none. The workers were reliable, punctual and knowledgeable . Our project started January of 2010 with 5 new windows and a patio door, yes in the middle of winter! We were very pleased with everything so early in the summer of 2012 we contacted you again. This time we talked about a new bay window in the living room, another bay window in Angie's office and a total renovation to the exterior of our home including, new James Hardie plank siding (with the removal of the existing siding), stone work, fascia, soffit and eavesthroughing. We were impressed with all the workers, they were very polite, clean, curious and respectful. All work was done well, in a orderly and timely manner. Our building experience was stress free thanks to your efficiency and ability to organize. We appreciate your commitment and hard work while helping us achieve the home of our dreams. Based on our experience we would not hesitate to recommend BOULEVARD to anyone contemplating a home renovation. Again thank you for the great work, we are enjoying our renovation immensely. –Jacque and Angie Gauthier, Willow Park, Calgary
Boulevard has served us with professionalism, efficiency & class. We have had great experiences with each of their staff from start to finish. The windows look absolutely amazing. The installers were polite & worked with great care and detail. We highly recommend this company as we couldn't have asked for anything more. Thank you Vanessa, Holly, Mike & Dave for taking care of us the way you did :)–Liana Delroy from Calgary